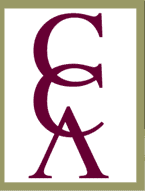 about us



About Us


Cross Country Abstract LLC is a full service title insurance agency offering a full range of title services. We are an authorized agent of Westcor Land Title Insurance Company. Our transactions consist of single family residential to complex commercial acquisitions. Our staff has over 30 years experience in the industry, and is highly knowledgeable.

What areas do they cover?


Our geographical areas cover the entire United States.

Why use Cross Country Abstract?


Our objective is to produce title commitments which are clear and accurate and allow our clients to review them with minimal effort. We understand that time is a major factor for our clients, and we make every effort to accommodate our customers. Our trained staff works extremely hard to facilitate your every need while maintaining the integrity and quality of our work.

Title Insurance Policies

Jr. Loan Policies

CO-OP Lien Searches

Property Reports/Judgments & Lien Search

Settlement Services/Closing Services

Property Reports/Judgments & Lien Searches

Municipal Department Searches

Bankruptcy Searches

Open Mortgage Searches

Surveys and Survey Inspections

Certified Copies of Recorded Documents

Document Preparation

ACRIS

Discounted Office Supplies, Fed-ex, etc…..
Cross Country Abstract | 1044 Franklin Avenue, 2nd Floor | Garden City | New York | 11530
phone: (516) 741-9800 | fax (516) 741-9801 | email: info@crosscountryllc.com
Privacy Notice